Final stretch of German A9 motorway opened
By Neill Barston16 September 2014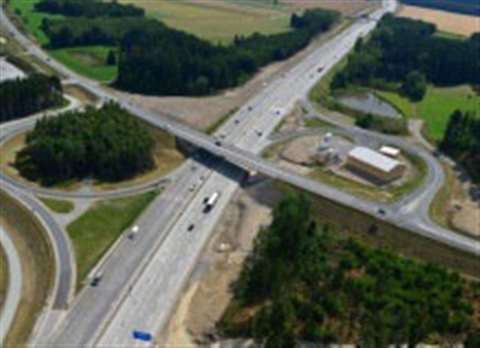 The final section of upgrade work totalling €130 million for the A9 motorway in Germany between Berlin and Munich via Leipzig and Nuremberg has opened.
Federal Transport Minister Alexander Dobrindt launched the 19km section of the scheme, which was undertaken as a PPP (public-private partnership) between national road department, DEGES, and the Free State of Thuringia.
The overall project cost €220 million and was carried out by BAM Group in partnership with VINCI Concession.
It has included widening existing road to six lanes, with Via Gateway Thuringen operating the 46.5km of the A9 between junction Lederhose and the border with Bavaria.
Financing for the A9 had been achieved from €120 million from German banks and a €88 million subsidy from the Federal Government. There had also been funding of €12 million from project shareholders.