Firms target construction with heavyweight drones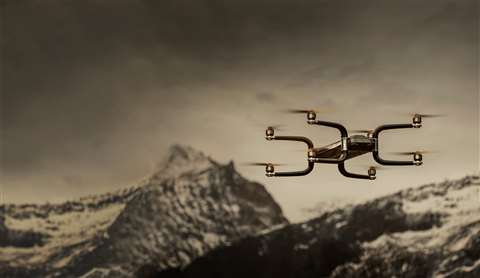 Engineering and design firm Plextek and drone specialist Griff Aviation are developing unmanned aerial vehicles (UAVs) which, the companies say, can carry loads of up to 250kg.
These autonomous drones could potentially be used to haul building equipment and materials to remote or difficult-to-access construction sites.
Plextek has developed e-scan micro radar, along with on-board software, which is able to detect power lines from up to 60m and larger hazards, such as buildings and bridges, from up to 300m.
Plextek says the equipment operates in the 60GHz frequency, which can be used in most territories and is unlikely to interfere with other nearby equipment.
Griff UAVs fitted with the Plextek technology have been undergoing trials in Norway, with further test projects lined up in Japan and Australia.
Peter Doig, Business Development Director at Plextek, said his company has "established internationally recognised expertise in mm-wave radar over the last six years and is now applying its technology for the 'sense and avoid' navigation of drones and other UAVs".
He added, "The Griff Aviation project is particularly challenging and exciting as up until now, most drones have been used for light weight payloads and heavy lift drones require very precise and reliable flight control."
Hans Petter Forde, technical lead at Griff Aviation, said, "Innovation is needed to develop heavy lifting UAVs with robust systems for navigation and sensing. Plextek's micro radar technology is ahead of the field and is ideal to fit our needs. We believe firmly that working together, Plextek and Griff Aviation will develop a system that will set the standards for the future of UAS navigation."