High-level training status for AFI
By Euan Youdale24 July 2018
UK-based AFI's training team - UTN Training and Integrated Training Solutions - has been one of the first training providers to achieve CITB Approved Training Organisation status.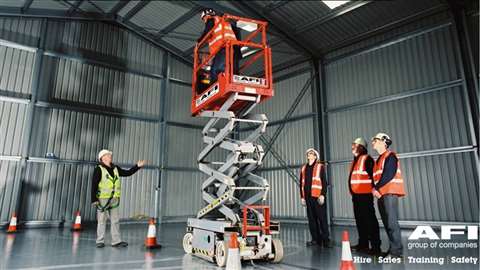 On 1 April, the CITB changed the way it supports training for the construction industry. Part of the strategic change is the creation of CITB Approved Training Organisation (ATO) which its awards to recognised training providers. UTN Training and ITS, part of the AFI group of companies, were one of the first training providers to achieve this new status, meaning it has successfully completed CITB's stringent approval process to provide construction training and qualifications.
The CITB changes include the creation of a new CITB Training Directory which customers can access and search for UTN/ITS levy approved training throughout the UK, trusting that it is of high quality and standard. Grant support payments will now also be automated and dealt with by UTN and ITS, meaning customers no longer need to submit learners to the CITB, this will all be done easily via the ATO.
Training Division managing director Matt Scott said, "Following a rigorous assessment, we are delighted that our commitment to provide professional and current training courses to the highest standard has been recognised by the CITB. Our customers will continue to benefit from CITB grant funded training courses, as we continue to develop our portfolio of health, safety and skills training throughout the UK."