HKL rents portable offices on German railway site
By Joe Malone12 January 2017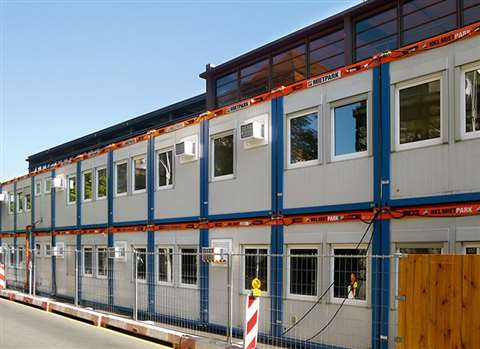 German disposable services company Becker & Armbrust has hired 20 office and meeting units from rental company HKL, in a multi-million euro deal.
The units have been placed on the Zoologischer Garten construction site, which comprises the renovation of the Berlin railway station.
HKL said the units provided project owner Deutsche Bahn with a modern and versatile facility for meetings. It added that the two levels of the complex were connected by an internal staircase.
The meeting units will remain on site until the end of this year.
Jens Beckmann, superstructure manager Becker & Armbrust, said, "The rebuilding of the station zoo is a lengthy project, where much is discussed and planned on the spot. That is why well-equipped room systems with a comfortable set-up are an absolute must.
"For more than 15 years now, we have been trusting in the service and quality of HKL – a reliable partner in which design and delivery always go perfectly."
Meanwhile, Jan Semrau, rental room contractor and deputy operations manager at HKL Raumystemcenter Berlin, said, "Our containers offer versatile applications. They've already stood at sites such as the Gendarmenmarkt, Babelsberg's film sets, and the Berlin Pankow school yard.