Israeli recycler expands with Rubble Master
By Steve Ducker01 April 2021
The RM 120X came into series production last autumn as Rubble Master's (RM) first Next philosophy crusher. One user, Taha Zahir from the city of Kfar Quasem, near Tel Aviv in Israel, has expanded its fleet with the new crusher unit, which processes construction and demolition (C&D) waste inside a closed hall.
The aggregate produced is then used as road substructure. Because processing takes place in a hall, the lowest possible dust and noise emissions were key concerns.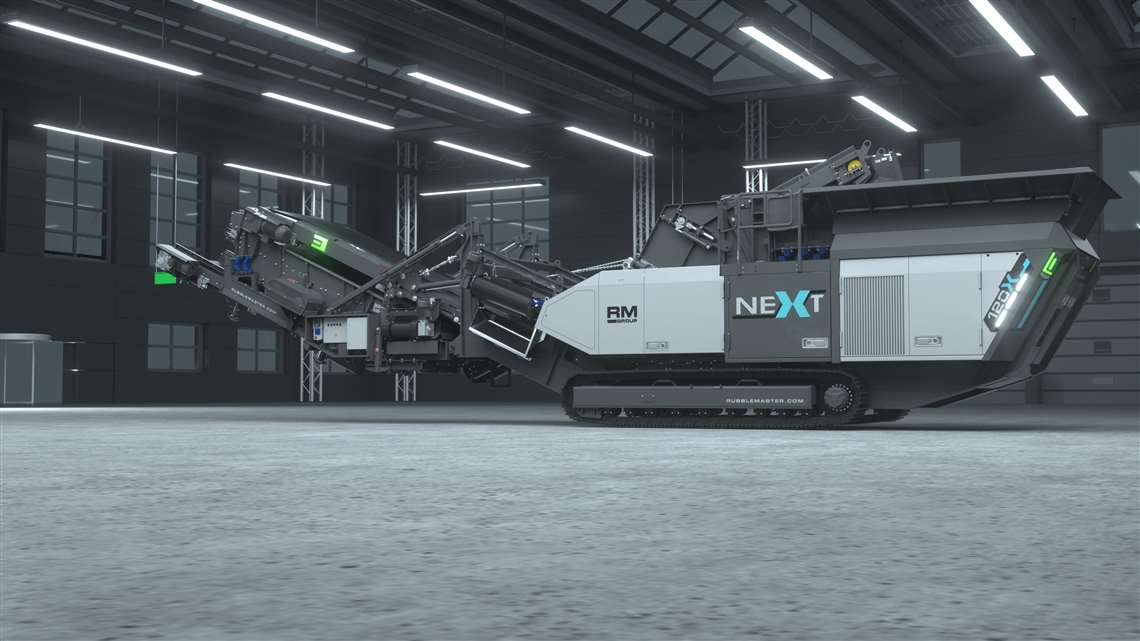 Taha Zahir invested in Rubble Master with a RM120Go! unit in 2018, to crush C&D waste and produce road substructure aggregate. As orders increased, Taha Zahir looked at a second, low-emission crusher, and chose the RM 120X hybrid, which can be both diesel-electric and electric powered.
The feed material with an edge length of up to 800 mm (31.5 in) is now processed fully electrically to produce cuboid final aggregate (0 to 32 mm). To keep dust levels during the crushing process as low as possible, Taha Zahir also ordered a dust suppression system that minimises dust formation using water mist generated by a water pump and spray bar.
Every day, approximately 1,000 t of C&D waste - mixed with plastic, wood and textiles - are delivered to Kfar Quasem. To ensure clean, high-quality final aggregate, Taha Zahir decided to install a wind sifter on both RM impact crushers, freeing unwanted light materials from the waste to produce a high-quality final aggregate.