Kier's results bring confidence
By Thomas Allen24 September 2018
A record backlog and rises in revenues and profits have put UK-based construction firm Kier in a strong position, according to its financial results for the year ended 30 June, 2018.
The order book came to £10.2 billion (€11.37 billion), with the company's construction activities accounting for £5 billion (€5.57 billion) of that. Kier was awarded £2.7 billion (€3 billion) worth of contracts over the year with more than 70% on frameworks.
Underlying revenue was up 5% on the previous year, from £4.3 billion (€4.79 billion) in 2017 to £4.5 billion (€5.02 billion) in 2018.
Over the same period, underlying profit was also up, from £146 million (€162.76 million) to £160 million (€178.36 million), representing a 10% increase.
However, net debt rose between 2017 and 2018, from £110 million (€122.61 million) to £186 million (€207.33 million).
Kier is implementing a debt improvement plan in which between £20 million (€22.29 million) and £40 million (€44.57 million) annual free cash flow will be used to reduce debt in financial year 2019.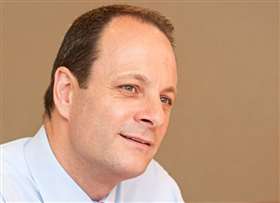 Haydn Mursell, chief executive, said, "We have launched the Future Proofing Kier (FPK) programme which will streamline the business, thereby enabling us to deliver a more efficient service to clients, respond to changes in our markets and capitalise on growth opportunities, whilst, importantly, also accelerating the reduction of the Group's net debt position."
The programme was launched in June and aims to provide greater operational focus and efficiency, improve cash generation and profitability, and accelerate the reduction in net debt, while also exiting non-core activities. Kier is aiming for proceeds of between £30 million (€33.43 million) and £50 million (€55.72 million) from the disposal of its non-core businesses.
Mursell said, "Our strong market-leading positions, our record £10.2 billion (€11.37 billion) construction and services order books, and our £3.5 billion (€3.9 billion) property development and residential pipelines, will see the group deliver on its Vision 2020 targets."
"In addition, the Future Proofing Kier programme positions the group well for an improvement in operating margins and higher cash generation, culminating in a net cash position for financial year 2021."