Latest issue of IRN available
The March issue of IRN is now available and can be downloaded from https://www.khl.com/international-rental-news/international-rental-news-march-2019-/137233.article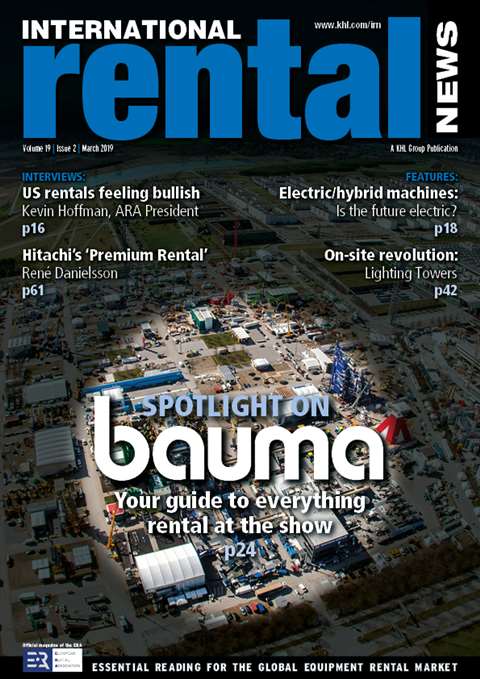 In an exclusive interview with IRN, Kevin Hoffman, President of the American Rental Association (ARA) and owner of A to Z RentAll, gives a small rental company's perspective on the US rental market.
He told IRN, "I haven't talked to any rental dealers that have had a down year and that aren't pretty bullish regarding the coming year."
The issue also includes our guide to everything rental at Bauma, the world's biggest trade fair. It will be taking place in Munich, Germany, between 8 and 14 April, 2019.
Soon after, the ERA Convention will be held in Madrid, Spain, on 15 and 16 May. Our preview looks at the theme of this year's event, 'Rental: a sharing economy', and the European Rental Awards, which will be presented on the evening of 15 May at the same venue.
Features include Hybrid and Electric, Lighting Towers, and Power Tools.