Liebherr Group down 2.5%
By Alex Dahm26 April 2017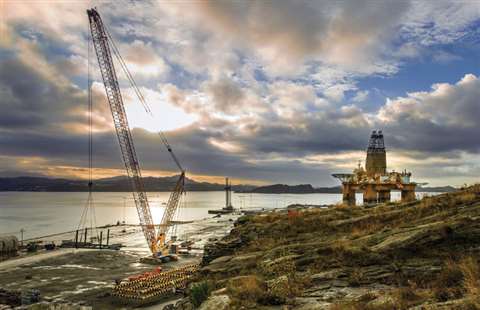 For the year 2016 Liebherr Group posted total sales of €9.009 billion (US$ 9.790 billion), down 2.5 per cent (%) on 2015 which was a record year. It was the group's third-highest turnover and was achieved in what Liebherr described as a difficult market environment.
Sales in the construction machinery and mining equipment segments, which include mobile and tower cranes, were €5.4 billion ($5.9 billion), down €224 million ($243 million) or 4 % on the previous 12 months. In the segment that includes maritime cranes sales remained the same as the previous year at €3.609 billion ($3.923 billion).
Geographically, sales were up in Western Europe, notably in Germany, France and the Netherlands. Russia and Poland, plus other parts of Eastern Europe saw growth while the Middle East retained its 2015 level. A slight fall was reported for the USA, as it was in Africa, Australia and the Far East.
For 2017, the company forecasts an increase in turnover and to further increase its workforce, as it did in 2016.