Major European depot opened by Nationwide
By Euan Youdale07 May 2013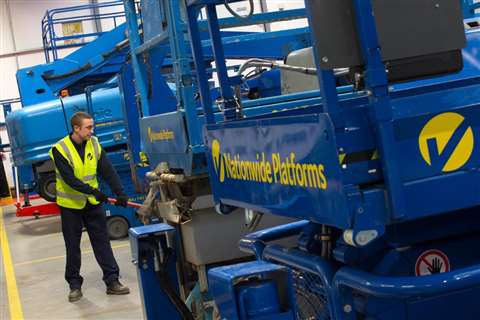 Nationwide Platforms has opened one of Europe's biggest facilities for access-related equipment.
The four acre site, based in the UK, will house about 900 mobile elevating work platforms (MEWPs) and units from the business' Specialist Vehicle range.
Employing around 45 staff, including engineers, operators, sales and regional management roles, the site is also home to the region's Customer Service Centre, which will work in tandem with six depots across the Midlands and East Anglia regions of the UK.
Previously, the business' former main depot in Birmingham was damaged by fire, prompting the company to relocate its employees and equipment to a temporary location.
"In spite of the adversity and inconvenience caused, the depot team went on to achieve some of Nationwide Platforms' greatest successes, including leading machine utilisation figures, in spite of difficulties posed by the wider economic climate," said a company spokesman.
The depot is also has International Powered Access Federation (IPAF) Rental Plus status, conforming to the association's high standards of customer service, safety, staff training, contract terms, and machine inspections.
Peter Douglas, Nationwide executive director, operations, said: "With around 900 machines, our new depot in Birmingham is by far one of the largest MEWP depots in Europe.
"As such, with a leading new permanent home we'll now be in an even greater position to support safe and productive work at height right across the area, regardless of the challenges or tasks that our customers face."
Nationwide Platforms' Birmingham depot is one of seven regional Customer Service Centres (CSCs). The location will also provide IPAF, PASMA and other safety training.