Manitou CEO steps down as mixed 2012 announced
By Euan Youdale11 March 2013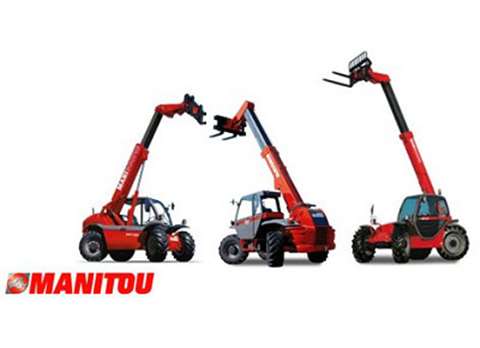 Manitou president and CEO Jean-Christophe Giroux has stepped down from his post and will leave the company at the end of this month. Dominique Bamas, an independent board member since 2009, will replace him in an interim capacity until a new CEO is appointed.
The surprise announcement was made as Manitou reported mixed results for 2012 with revenue up 12% to €1265 million but operating profit down 12% to €45.5 million.
Manitou said Mr Giroux, who joined the company in June 2009, was stepping down in anticipation of his term of office expiring at the company's AGM on 6 June, and said "the board believes that the new environment calls more for an operational focus, with a better balance between profitability and development."
The company paid tribute to Mr Giroux for "weathering the 2009 storm, for initiating all necessary reforms, and for successfully repositioning the CE [compact equipment] and IMH [industrial forklift] divisions on new trajectories."
Also leaving the company is Henri Brisse who joined in September 2011 as worldwide vice president of sales and marketing.
"We are starting a new chapter of our history, which could not have been possible without Mr Giroux's action since 2009," said Marcel Braud, Manitou's chairman. "Many changes were necessary but after three years of transformation, we now need to take a pause and reflect on our priorities. Mr Bamas will help us consolidate our progress for a few months while we search for the new leader."
Mr Giroux said he was "proud of all progress achieved to date, and confident Manitou Group is on the right track to a great future."
His interim successor, Dominique Bamas, 53, is a chartered accountant who was until 2011 the CEO of Axereal, a large farming cooperative in France. Since then he has been a consultant.
"I have been very close to the company for more than 25 years, and I did not hesitate to step up when the board of directors prompted me to do so", said Mr Bamas, "I will guarantee a smooth transition, and will respect the operational, commercial and human integrity of the company."
Manitou's Rough Terrain Handling (RTH) segment generated €857 revenue in 2012, an 8% growth from 2011. All regions delivered growth with the exception of Southern Europe.
The division also initiated a major overhaul of its internal operations, including research and development, reducing lead times in 2012, said the company. But RTH's operational income suffered, dropping 2.7 points to €28 million.
The Industrial Material Handling (IMH) division posted revenue of €163 million, an 11% growth over 2011. Toyota distribution in France was discontinued at the end of 2012, and a new industrial forklift range was launched outside the country. Operating income rose from a €1.8m loss in 2011 to a profit of €2.6m in 2012.
With revenue of €245m, compared to €188m last year, the Compact Equipment (CE) division posted a 30% rebound mainly driven by rental customers and sustained agriculture renewal business. This division includes the Gehl and Mustang businesses.
Manitou said it expected stable revenues and profitability in 2013, with progress on operating efficiencies compensating for the pressure on margins.