Mega sea bridge might be eroding
By Thomas Allen10 April 2018
Concerns have been raised that part of what was said to be the world's longest sea bridge is being eroded.
The 55km sea bridge to connect Hong Kong, Macau and the city of Zhuhai in mainland China involves the construction of artificial islands, roads and an undersea tunnel.
It appears that recent photos of the man-made island where the tunnel begins show parts of the wave-absorbing concrete blocks – known as dolosse – breaking away from the protective barrier around the island.
However, officials at the Hong Kong-Zhuhai-Macau Bridge Authority in Zhuhai responded by saying that the placement of the blocks was by design. They were said to have been arranged as such to alleviate pressure on the undersea tunnel.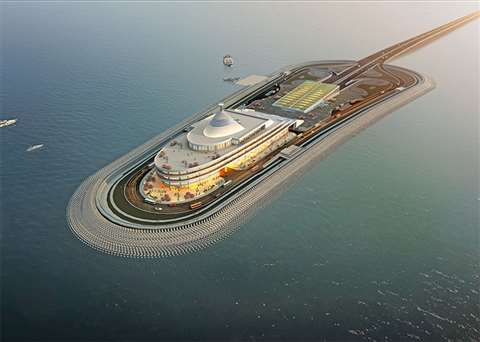 Hong Kong's highway department sent its director of highways to Zhuhai to meet project officials, and it said it would monitor the works to ensure that standards were met.
Over the nine years that the sea bridge has been under construction, it has been affected by delays, lawsuits and budget overruns. It was originally scheduled for completion in 2016 but is now expected to become operational later this year.