Mixed results for Manitou in flat year
By Murray Pollok31 January 2014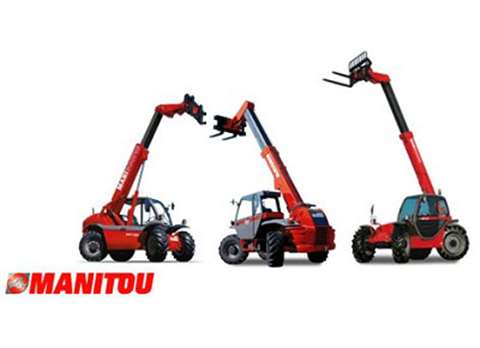 Manitou said its access equipment sales reached record levels in 2013 although lower sales of Gehl and Mustang skid steer loaders in North America dampened North American business.
The access sales, together with an overall "marked increase" in orders from rental companies, helped the company's rough terrain telehandler division grow by 9% to €215.2 million in the final quarter of the year, although the division's total revenues for 2013 were down 5%.
The company does not split out the value of access equipment sales at its rough terrain telehandler divison.
Manitou – which has just appointed a new president and CEO, Michel Denis – also reported a fourth quarter 14% fall in revenues to €58.1 million at its compact equipment division, which is mainly the Gehl and Mustang operations in North America. However, Manitou said the division's order backlog was strong and that rental companies had confirmed delivery needs for 2014.
Total revenues for 2013 were down 7% to €1.17 billion, with an operating profit margin of around 2%, or €23.5 million. The fall in revenues reduces to just 1% when considered on constant exchange rates and excluding the impact of the ending of the Toyota industrial forklift distribution agreement last year. Manitou is forecasting similar revenue levels this year.
Europe remains the company's most important region - accounting for 68% of total revenues for the past two years. Total Europen sales in 2013 were down 7.5% to €796.8 million.
The lower 2013 revenues at the compact equipment division – down 1% to €242.1 million – included a 14% fall in the final quarter (4%l on a constant currency basis). Manitou said the higher cost of Tier 4 Final engines for North America had impacted on skid steer sales.
Regionally, sales in Southern Europe – including France, Italy and Spain – were down 12% to €393.9 million for the year, and 3% lower in Northern Europe at €403.9 million. Sales in the Americas were down 1% to €247.4 million, and reduced 14% to €131.4 million in Asia Pacific, Africa and the Middle East.
Mr Denis said; "The revenue for the quarter is nearly the same as last year's Q4 revenue (-1%). At constant scope and exchange rates, the revenue is growing by 6%. This growth is the fruit of the strength of our Rough Terrain Handling Division business (RTH) and solid control of our manufacturing operations, which permitted us to produce and deliver to our customers within tight deadlines."
He added; "The Q4 revenue growth, the backlog level at year-end and our estimates of the evolutions in our three divisions' markets and geographic regions lead us to foresee a 2013 current operating profit of [approximately] 2% and a 2014 revenue equal to 2013 at constant exchange rates."