Monopoly fears within Russian construction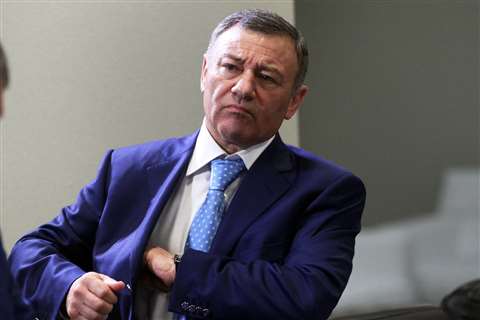 Fears that a monopoly on construction projects in Russia could soon be in effect have been raised, following the formation of a new construction giant.
The new company, which could potentially dominate the Russian infrastructure market, is in the pipeline after a recent agreement signed between the local financial corporation, VEB.RF, and Stroyproektholding, an engineering holding owned by Russian billionaire Arkady Rotenberg.
Once established, the new corporation will be a joint venture company owned equally by the partners.
According to sources close to Stroyproektholding, VEB.RF will be responsible for the funding of the activities of the newly established enterprise, while Stroyproektholding will take the lead on construction and engineering.
The new venture is also intended to comprise other leading Russian construction companies, many of which are current contractors for the building of various energy projects, port, railway and other such infrastructure schemes tendered by large Russian corporations such as TEK-Mosenergo, Trest Gidromontazh and Gazprom.
One such contractor to be involved is Mostotrest – a Russian firm in the field of road and bridge-building construction – and a key contractor of the Kerch bridge project.
By way of ensuring the company's involvement, the partners in the new venture could potentially hold the majority stake in Mostotrest by the end of 2019.
According to analysts at the Russian Ministry of Industry and Trade, the newly established corporation is expected to become the biggest player in the Russian market of capital construction. At the initial stage the venture capital available to the firm is expected to exceed RUB 100 billion (€1.4 billion).
Operating under the mantle of a joint venture company, investors are afforded some protection against sanctions associated with future activity. Some of Rotenberg's affiliated companies are currently the subject of US sanctions, with the joint venture seen by some as a necessary measure to remain competitive within the industry.