NAHB: Include home builders in US relief efforts
By Jenny Lescohier20 April 2020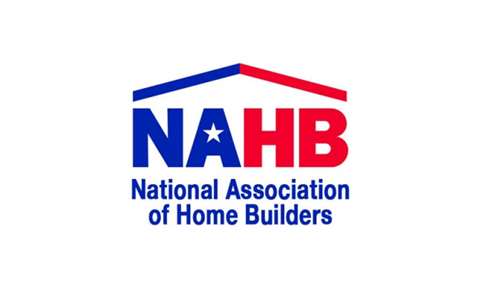 With unemployment numbers rising by the day as a result of the crisis caused by the coronavirus pandemic, the US residential construction market faces steep challenges, not the least of which is the future viability of the construction firms that build houses.
Residential construction employment decreased by 4,300 in March, according to the National Association of Home Builders (NAHB). This comes after there was an employment increase of 24,100 one month before, in February.
Residential construction employment rounded out at 3 million in March, with 844,000 as builders and 2.1 million as residential specialty trade contractors, the NAHB reported.
NAHB Chief Economist Rob Dietz told HousingWire that reports from April and May will show much more unemployment in the construction industry, causing a domino effect on construction pace in general.
"We've seen pretty dramatic declines, according to some of our weekly surveys, a dramatic decline for buyer traffic for home builders," Dietz said. "More than 90% of builders [are] saying that they're seeing some kind of impact on buyer traffic. So what was the normalised level of inventory that was needed, it's going to change, certainly over the second quarter."
To assist its membership during this crisis, the NAHB sent a letter the week of 13 April to congressional leaders urging lawmakers to act immediately to ensure sufficient resources and funding are available in the US Small Business Association's Paycheck Protection Program and Economic Injury Disaster Loan Program (EIDL) to meet the needs of the nation's small businesses, including those in the residential construction sector.
Additionally, NAHB is calling on Congress to make improvements that will help small businesses, nonprofits and many housing-related firms to access this programme. As it stands now, the PPP excludes a large percentage of home builders and prohibits land developers and multifamily property owners from participating in the loan program, according to the NAHB.
"We believe this rule runs counter to the congressional intent of the CARES Act to help the broadest universe of small businesses, as well as congressional intent governing the SBA," the NAHB letter stated. "We ask that you call on the SBA to adhere to the congressional intent of the CARES Act to get desperately needed assistance to all small businesses."
According to reports, U.S. housing starts tumbled 22.3% in March. During that period, the US Commerce Department said ground breakings occurred at a seasonally adjusted annual rate of 1.2 million units, down from a 1.56 million pace in February. Construction of single-family houses fell 17.5%, while apartment and condo starts were off 32.1% from a month ago.
These factors, as well as the fact that more than 22 million Americans have lost their jobs over the past four weeks, paints a bleak outlook for US housing in the coming months.
There was a 6.1% decline in the completion of homes being constructed in March, and there was also a 6.8% drop in permits to begin construction.
A confidence index released by the NAHB and Wells Fargo dropped 42 points in April to a reading of 30, the largest single monthly change in the history of the index.
"The unfolding nightmare in the labour market has removed large numbers of potential homebuyers from the pool," Ian Shepherdson, chief economist at Pantheon Macroeconomics, was quoted.
Others argue that historically low borrowing costs and a limited amount of supply of homes will insulate the real estate market.
"I don't expect a collapse in prices," said David Kelly, chief global strategist at JPMorgan Asset Management to CNN. "There's no reason to sell your home at a loss this year if you can get a better price next year."