New company to help construction go digital
By Andy Brown22 October 2019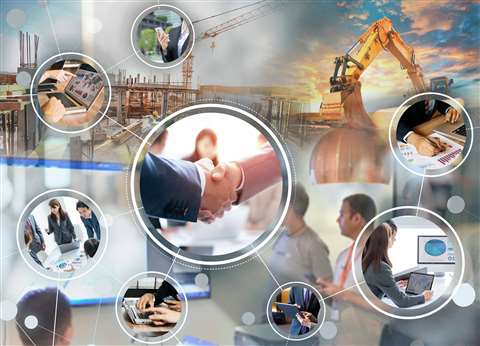 Technology companies Bentley Systems and Topcon Positioning Systems have launched a new company to help contractors digitise their operations and processes.
The new company, Digital Construction Works, is said to provide digital automation, integration, and other services around a portfolio of software and cloud services from Topcon, Bentley, and other software vendors.
Bentley Systems and Topcon joined forces in 2016, to jointly develop enhanced integration between their respective MAGNET and ProjectWise cloud services so that engineering and construction workflows could be integrated for improved project quality and performance.
Since then, Bentley and Topcon have introduced new 4D innovations in surveying, reality modelling, scheduling and logistics, work packaging, machine control, and progressive assurance for construction.
The new company is led by CEO Ted Lamboo, previously senior vice president of strategic partnerships for Bentley Systems, and COO Jason Hallett, formerly vice president of digital construction and business development for Topcon.
Greg Bentley, CEO of Bentley Systems, said, "What remains, in going digital for infrastructure construction, is for constructors' people and processes to take advantage of the technology. We and Topcon have now in turn committed many of our best resources, professionals experienced in both construction and software, to serve shoulder-to-shoulder, in virtual hardhats, to innovatively advance the required digital integration."
Ray O'Connor, president and CEO of Topcon Positioning Systems, added, "Through the new organisation, companies will have the opportunity to integrate hardware and software capabilities to more quickly and efficiently adopt new technology for more rapid productivity improvements. With customised services to address the individual needs of an organisation, widespread adoption and technology improvements can be more readily realised."