New Czech Republic distributor for GOMACO
By Andy Brown21 October 2022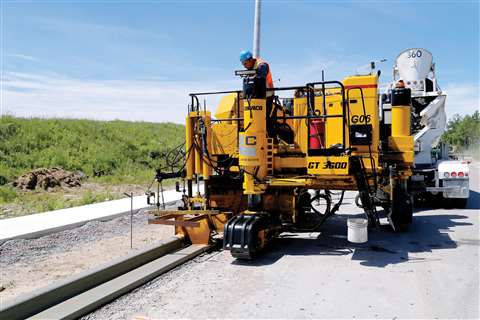 US-based concrete construction equipment company GOMACO has announced the appointment of AWP s.r.o. as the authorised GOMACO distributor for the Czech Republic. They will provide sales and service for the company's full line of concrete construction products.
The appointment was made by Rory Keogh, Managing Director, and Patrick Zanan, Worldwide Business Development Director, of GOMACO International. Hakan Bulur is GOMACO's Regional Sales Consultant for the Czech Republic.
"AWP has been a part of the Czech Republic's construction equipment market since the early 2000s," said Keogh.
"They have a dedicated sales force to help GOMACO customers make the right purchasing decision, as well as service technicians for after the sale machine support. They will be a valuable addition to GOMACO's worldwide distributor network."
Equipment produced by GOMACO will slipform concrete streets and highways, airport runways, curb and gutter, sidewalks and recreational trails, farm roads, animal sheds, concrete safety barrier, bridge parapet, slab track for rails, tunnels, irrigation canals and dams. Support equipment includes grade trimmers, material handling placers, concrete placer/spreaders, and concrete surface texturing and curing machines.