O'Keefe celebrates four-time RoSPA award win
By Leila Steed20 June 2019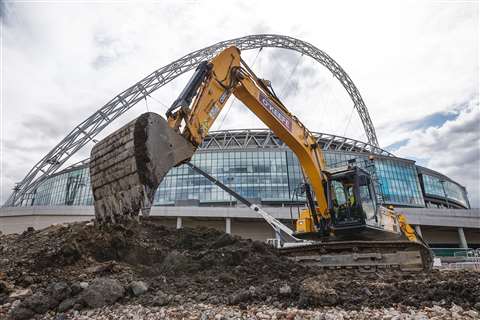 United Kingdom-based Demolition and civil engineering contractor O'Keefe has won four gold awards from the country's Royal Society for the Prevention of Accidents (RoSPA), one for each of the company's divisions.
The RoSPA Health and Safety Awards are the longest-running industry awards scheme in the UK. They recognise achievements in health and safety management systems, including practices such as leadership and workforce involvement.
O'Keefe's demolition, plant, London and Kent divisions all received the gold level accolades, which recognise the company's outstanding health and safety performance and systems.
O'Keefe CEO, Patrick O'Keefe, said: "We are absolutely delighted to have had our efforts in our priority area of health and safety recognised by winning gold for all of our divisions.
"We engaged with the grassroots on our sites to continually improve and never be satisfied and spent a considerable amount of money on our new plant yard to provide the safest equipment and create a space that was designed from the first with safety in mind."
Over the past year the company has implemented its own personal health and safety campaign upgrades, after its demolition division won a RoSPA gold award last year.
Like all entrants, the company's business and operations were subject to a detailed health and safety assessment, carried out by RoSPA as part of the judging process.