Out of gauge transport challenge for ALE
By Katherine Weir17 June 2016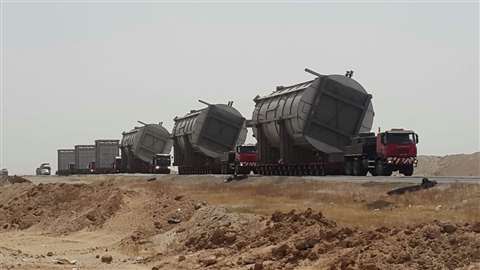 International heavy lift and transport company ALE is progressing with the DGS Zubair Oil Field project in Iraq and has transported 16 out of gauge (OOG) items.
ALE received several shipments at Umm Qasr Port and has transported the items, ranging from 90 to 130 tonnes, 80 kilometres to the Zubair Oil Field job site. A challenge on the route was to cut and lift approximately 75 power lines.
A number of cranes, with a capacity ranging from 200 to 500 tonnes, are currently mobilised for offloading and installing the items onto their foundations.
Alberto Pittaluga, Iraq director at ALE, said, "We are pleased with the progress made in the project so far. ALE is now starting with the installation activities on site."
The project was awarded in 2015 and requires provision of heavy haulage, engineering and installation. It is expected to last 16 months.