Palfinger sees marginal rise despite weak Europe
By Euan Youdale08 August 2013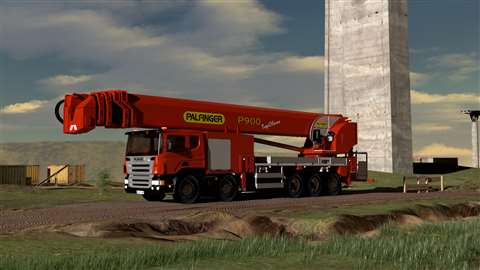 Revenue increased slightly in the first half of 2013 for Palfinger, although European markets remained weak.
Revenue stood at a record €475.1 million for the half year, 2.2% more than in the first half of 2012. Earnings before interest and tax (EBIT) amounted to €39.1 million, a 5.2% increase on the €37.2 million recorded during the same period last year.
"We are very pleased with the results recorded in the first six months. They were made possible by the internationalisation course we have pursued in recent years," commented Herbert Ortner, Palfinger CEO.
"The declines in revenue experienced in the European core markets were compensated by increases outside Europe. Especially in the Marine business area we scored huge successes, which is reflected in the large-scale orders obtained in February."
In North and South America, demand increased over several quarters; in Russia, the high level already achieved was maintained. Business performance in Asia was positive too. The company also sold the first cranes in its Chinese joint venture with Sany during the six months.
At 43.4%, the equity ratio was still at a high level at the end of the first half. The main reasons for the rise in net debt was the acquisition of Dreggen and the early payment of the earn-out obligation arising from the acquisition of Palfinger Marine in the fourth quarter of 2012.
"The next steps towards growth will most likely be taken primarily in Brazil and Russia and also in the Marine business area. The establishment of the joint venture in China is also expected to bear first fruit in the course of 2013," said a company spokesperson.

"Even though the economic outlook at mid-year is less optimistic and Europe does not seem to be recovering to the extent expected, Palfinger's trend monitoring still suggests ongoing positive development," added the spokesperson.
As a result, the company forecasts a moderate increase in revenue, coming primarily from the areas outside Europe and the Marine business, for the 2013 financial year.
It added that there was potential to double consolidated annual revenue to about €1.8 billion by 2017, which it would achieve through organic and inorganic growth. "The company intends to reach this goal primarily by boosting the introduction of the entire product portfolio in the BRIC markets. The Marine business area harbours great potential as well."