Siemens Energy wins contract on Germany's SuedLink
By Mike Hayes08 September 2021
Power specialist to supply converters for world's largest wind energy cable project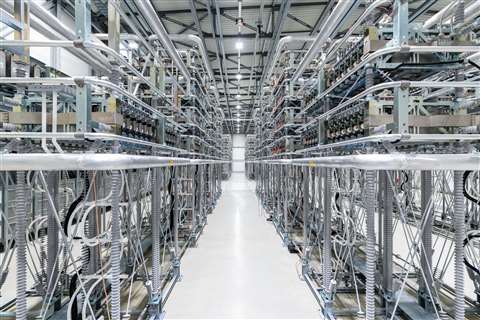 The oil, gas and renewable energy firm Siemens Energy has been awarded a contract to deliver converters for the €10 billion SuedLink project in Germany.
SuedLink includes a 700km-long underground power cable (reportedly the longest ever constructed), which will carry wind energy from the far north of the country to Bavaria and Baden-Württemberg in the south.
Siemens Energy is tasked with delivering high-voltage direct current (HVDC) converters at the end points of the project, which will enable the transportation of up to 2GW of power to run the length of the cable.
The converters will be able to control reactive power, responding flexibly to fluctuations in both generation and consumption and maintain low-loss transport in both directions.
Siemens Energy says this output is equivalent to that of two nuclear power stations, giving it the potential to supply around five million households with electricity.
The SuedLink project is being developed jointly by electricity transmission specialists TenneT and TransnetBW.
Werner Goetz, MD of grid company TransnetBW, said, "With the award of the contract, we have taken a decisive step closer to realizing SuedLink. Now the planning can be further worked out in concrete terms at two starting and end points, and the preparatory construction measures already underway at the southern end point in Leingarten, Baden-Württemberg, can be driven forward."
Tim Meyerjürgens, CEO of TenneT, said, "The award of these converter stations is an important milestone in our efforts to implement this system. It proves that we have managed to make important progress on SuedLink despite difficult conditions during the COVID pandemic."