Skanska wins €400m UK road project
By Mike Hayes05 September 2022
The UK's Natonal Highways agency has awarded Skanska a €400 million contract to deliver a 6.6km dual carriageway bypass at Newark, in the Midlands region of England.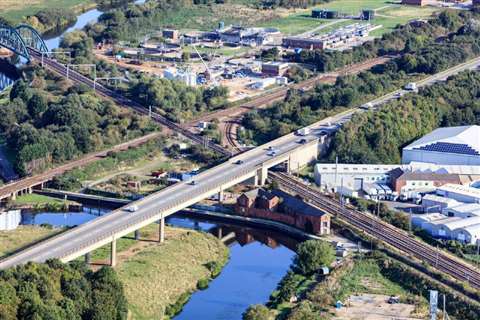 The A46 road project, which connects the country's M1 motorway and the city of Leicester with the major A1 trunk road and with central Lincolnshire.
Skanska says it will begin design works this year, subject to development consent being granted, with construction set to begin in 2025. If the project moves ahead as predicted, the new bypass will open to traffic in 2028.
As well as the bypass itself, the scope of work within the project will include the construction of a new bridge and flyover, as well as a five-arm roundabout.
As reported by the BBC, Skanska's Jonathan Willcock said the company was "…taking the lead for this project from the preliminary design stage, which will enable us to more closely align design, consultation and buildability.
"This will help us to identify opportunities to optimise productivity, reduce cost and carbon emissions and deliver the project safely – while leaving a positive legacy for local people."