Steelwrist joins Sweden's Best Managed Companies list
Steelwrist, the manufacturer of tiltrotators and quick couplers, has received Sweden's Best Managed Companies recognition, sponsored by Deloitte in co-operation with Nasdaq.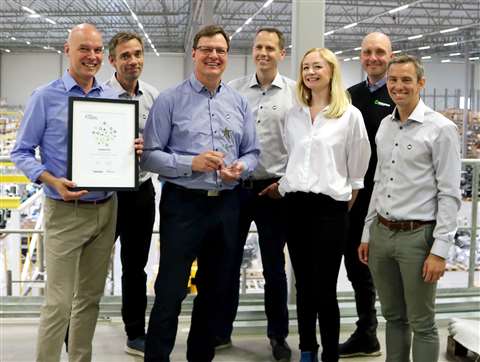 Best Managed Companies acknowledges the overall success of private companies based on strategic direction, ability to execute, corporate culture and financial performance. It operates in more than 20 countries worldwide and the Swedish version is now in its second year.
Steelwrist was one of 18 companies selected by an independent jury to receive the award.
"We have a fantastic team and a strong culture where we help each other to pull in the same direction in the entire international organisation," said CEO Stefan Stockhaus.
"I am very proud to work with our crew and it feels great for the team that its hard work has been honoured with this award."
Therese Kjellburg, a partner at Deloitte, said: "Future growth is built upon robust internal processes. These companies have a clear vision and a forward-leaning approach. These ways of working are of course even more important in turbulent times."
Håkan Sjögren, a member of the deciding jury who is also managing director and responsible for listings at Nasdaq Stockholm, added: "This year's companies demonstrate exceptional leadership and commitment to drive profitable growth. Their success is a result of taking a deliberate approach to build strong teams and investing in the future development of their talent."