Stripped-down tunnel drill
By Chris Sleight27 September 2010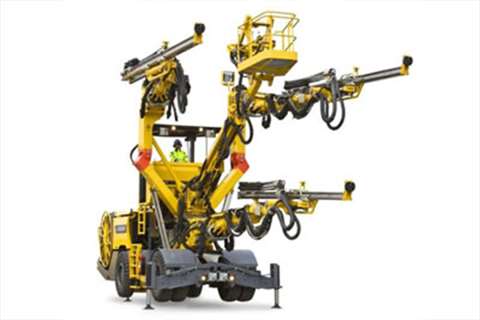 Atlas Copco will display one of its new Boomer XL3 D drilling rigs for drill & blast tunnelling. The new machine has what Atlas Copco describes as a direct control system, which is simpler than its more sophisticated electronic rigs.
It comes with a canopy as standard, while the optional cab features air conditioning and a noise level of just 80 dB(A). Another key option is the Feed Angle Measurement (FAM 3) system, which helps the operator drill more precisely. Power for the three-boom rig comes from a Tier- 3 compliant engine.
Also on the company's stand will be the new HB 2000 heavy duty breaker, a 2 tonne unit featuring the PowerAdapt, which shuts the unit down if the oil pressure gets too high. The company says the HB 2000 offers +10% more power than its predecessor, the HB 2200
Other changes such as a new retaining bar and reinforced couplings make the unit more durable, and options include a non-dust version, automatic lubing systems, dust protection systems the AutoControl system to match blow energy to material hardness, and the VibroSilenced system to protect the operator from vibrations. The HB 2000 is suitable for 22 to 38 tonne excavators.
The stand will also feature Atlas Copco's new generation of Cobra petrol drills and breakers, which have been updated to meet new pollution requirements from the US Environmental Protection Agency (EPA). This has seen hydrocarbon emissions reduced by -50%, and other changes include a re-designed tank top.