Taking power and safety 'to next level'
Hilti has launched the TE 2000-AVR demolition hammer, described as having class-leading low vibration without compromising on power and performance.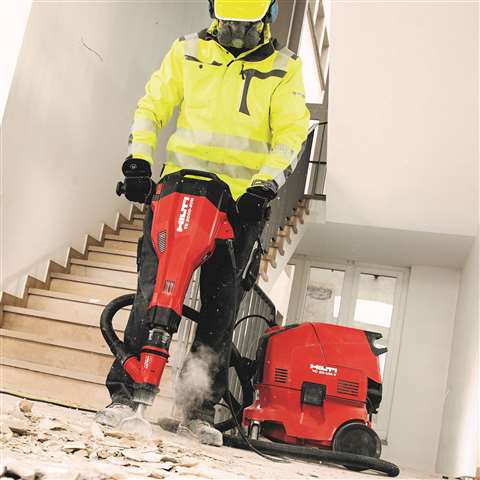 Weighing 14.5 kg (32 lb), the tool combines 35 J of impact energy with 1,800 impacts per minute, leading to a removal rate of up to 3 t/hr.
This power-to-weight ratio, combined with its ergonomic design, has resulted in the TE 2000-AVR's performance being a lighter alternative to traditional electric 30 kg (66 lb) demolition hammers.
Hilti also says its Active Vibration Reduction (AVR) system results in a hand-arm vibration value up to 40% less than competitor tools in the 30 kg class.
In addition - when used with the TE DRS-B dust removal system and a Hilti M-class vacuum – the system removes up to 95% of hazardous fine dust from the point of impact.
The product has been designed for the demolition of concrete floors less than 20 cm (8 in) deep as well as thin slab and screed demolition and exposing rebar.