Training and quality focus with new Link-Belt building
By Laura Hatton11 June 2015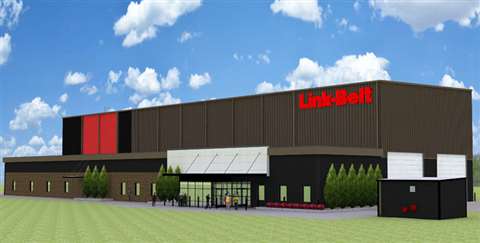 Link-Belt Construction Equipment has announced it will open a new 20,000 square foot (1,860 square metre) training and quality assurance facility.
The expansion will include three new classrooms, labs and high bays to accommodate any size Link-Belt crane, a company spokesperson said.
Bill Stramer, Link-Belt vice president of marketing, sales and customer support, said, "Link-Belt's focus and commitment to training is at an all-time high. These new facilities punctuate the growth and commitment of training our dealers and their customers.
"Testing new model designs and componentry, along with development of new manufacturing procedures will also take place in this space."
The facility will also be used for testing of newly designed parts. In addition, new models will also be housed there.
The facility is scheduled to open by the end of 2015.