Wm. O'Brien heads Stateside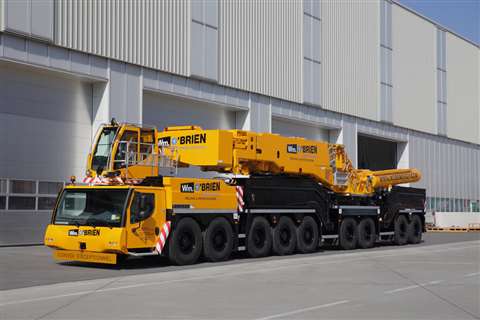 Specialist lifting and crane rental company Wm. O'Brien from Ireland has set up an office in New Jersey, USA.
It is in Princeton, on the East Coast near New York. The company is already working in Boston, Illinois and New York, mostly on wind energy projects and in heavy industry.
Commenting on the move, William O'Brien, managing director, said, "We're very excited to open our first US office as it builds upon our strategic plans for continued growth and development across North America and will enable us to respond effectively to the growing needs of our varied customers."
At the time of writing, for the industrial and wind energy projects O'Brien was supplying the labour and the equipment was being provided by partner companies.
William O' Brien Senior started the Irish company more than 60 years ago in the early 1950s. He began with a truck and a JCB excavator, laying gravel. The first crane followed and then there were moves into waste disposal, concrete pumping and self-storage, among other ventures. Into the 21st Century and with it came another addition to the group, William O'Brien Energy Services, supplying cranes for wind turbine erection.