New EPR reactors could cost France €46 billion
By Mike Hayes13 November 2019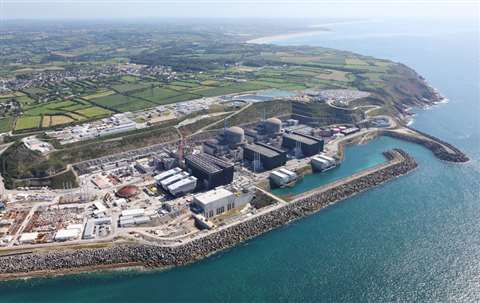 Energy company EDF has estimated the cost of constructing six latest-technology nuclear reactors in France at €46 billion.
The company, which currently has a reactor under construction at the Flamanville nuclear power plant in France, plus another at the Hinkley Point C plant in the UK, estimates each of the next-generation reactors would cost between €7.5 billion and €7.8 billion to build.
The figures – which have been reported by French newspaper Le Monde – are based on the EPRs (European Pressurised Reactors) being built in pairs, with construction taking place over the next 15 years and financing to run over 20 years.
According to Le Monde, the information was contained in a confidential report that was presented to the EDF board in July this year.
If the figures are accurate, they represent a dramatic reduction in the costs associated with EDF's current projects; the current cost of the under-construction Flamanville reactor is approximately €12.4 billion.
For each of the proposed reactors, said Le Monde, EDF has allowed €400 million for dismantling and €500 million for what it calls 'uncertainties'.
It is believed the French government wrote to EDF CEO Jean-Bernard Lévy, asking him to develop the proposal for the construction of the EPR reactors in the next 15 years.
France recently commited to reduce its reliance on nuclear power by 2035 (from 75% to 50%), as renewable energy sources continue to come on stream.
While the country's Multi-Year Energy Programme will result in the closure of 14 nuclear reactors in the next 15 years, it does not preclude the construction of new plants.