HeidelbergCement chair to stand down
By Sandy Guthrie21 February 2019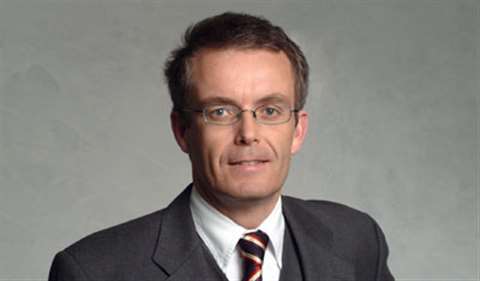 Dr Bernd Scheifele will leave the managing board of HeidelbergCement in February 2020 at the end of his third term, after 15 years as chairman.
He has been asked to stand as candidate for chairman of the supervisory board after the end of the statutory two-year cooling-off period in 2022, and has indicated that he will accept.
Scheifele will be succeeded as chairman of the managing board by the current deputy chairman, Dr Dominik von Achten, and the appointment of von Achten was extended until end of January 2025.
Further decisions have also been made regarding the composition of the managing board as from 1 February, 2020. The contract of chief financial officer Dr Lorenz Näger will be extended until the end of May 2022 and he will be the new deputy chairman of the managing board.
Responsibility for the Western and Southern Europe Group area will pass from von Achten to Jon Morrish, who has been in charge of North America. Chris Ward, currently head of the Canada region, will be promoted to the managing board and take on responsibility for the North America Group area.
From August 2019, Ernest Jelito, currently heading HeidelbergCement's activities in Poland, will succeed Dr Albert Scheuer as a member of the managing board in charge of the Northern and Eastern Europe-Central Asia Group area.
Scheuer will leave the managing board after the end of his third term.
Fritz-Jürgen Heckmann, chairman of the supervisory board, said, "The changes in 2020 are part of long-term succession planning for the supervisory board and managing board of HeidelbergCement.
"Since assuming office in 2005, Dr Bernd Scheifele has decisively shaped the group and successfully moved it into new dimensions, both operationally and strategically."
He said that by introducing "effective management processes and a lean organisation", Scheifele had significantly increased the competitiveness of HeidelbergCement.
"He has also overseen expansion of our geographic footprint and the scope of our core activities, and made HeidelbergCement the leading vertically integrated building materials company globally."
Heckmann said that Scheifele had been asked to consider joining the supervisory board as chairman so that he could continue to contribute his skills and experience for the benefit of the company.
Heckmann said that with von Achten, HeidelbergCement had named a "very competent and experienced successor" from within the company's own ranks.
"He has played a decisive role in the very successful integrations of Hanson and Italcementi and has proved his competencies in managing the group areas North America and Western and Southern Europe."