Highway Giant for Sterett Crane & Rigging
By Laura Hatton14 August 2015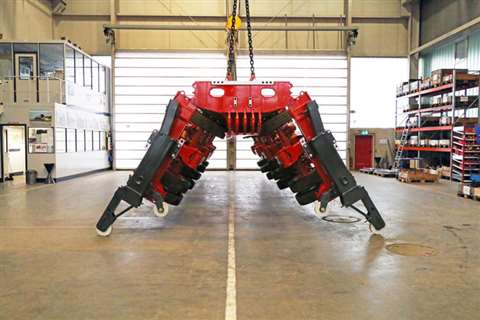 Sterett Crane & Rigging based in Kentucky, USA, has taken delivery of a Scheuerle Highway Giant trailer.
The Highway Giant trailer is easily transportable and can be folded using its integrated folding mechanism. This allows the trailer to be transported on low-level platform semi-trailers. In addition, the trailer has a low tare weight, variable vehicle widths of 4.8, 5.4 and 6 m and can be adapted to meet various USA state regulations.
The chassis is designed to be light weight and the trailer can have a gooseneck or drawbar. Spacers or a deck can also easily be fitted, the manufacturer added. It has pendulum axles and is available with a PowerBooster.