Wastebox platform continues expansion
Three years after Austria-based recycling company Saubermacher developed the Wastebox app for construction sites, environmental company Veolia has introduced it to the French market ahead of projects including the Grand Paris Express underground extension and the 2024 Olympics.
The Wastebox.biz platform connects construction companies and disposal suppliers and already has 65 partners and 350 customers on board in Austria.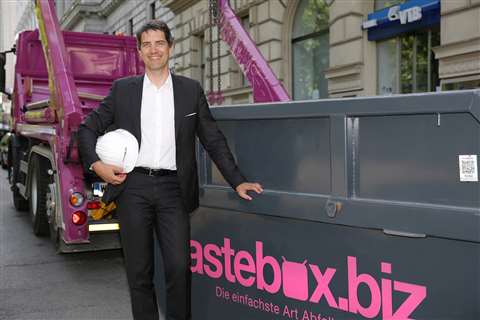 "Using wastebox.biz, we are able to offer our clients in the building sector a simple, flexible and – most of all – reliable real-time service," said Saubermacher board member Ralf Mittermayr.
"A major advantage for our customers is the savings that they can achieve on process costs, which, depending on the size of the company, can run to hundreds or thousands of hours every year."
In Germany, where the platform was introduced with the help of Veolia Deutschland in the autumn of 2018, the app's optimised logistics have reduce traffic loads while CO2 emissions are said to be cut by up to 20% when compared to conventional logistics.
Saubermacher Dienstleistungs is an international disposal and recycling company based in Feldkirchen bei Graz. The family company was founded in 1979 and employs more than 3,000 people in Austria, Germany, the Czech Republic, Slovenia, Hungary and the United Arab Emirates.