WORLD CONSTRUCTION 2018 – FREE DOWNLOAD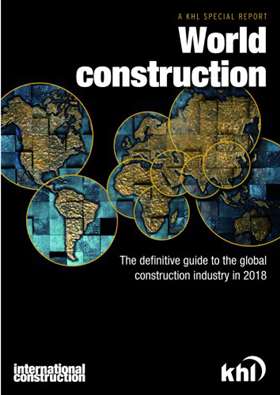 World Construction 2018 is International Construction's definitive annual guide to the global construction industry. It takes a detailed look at construction activity key regions including Asia, North America, Europe, Latin America, the CIS, Africa and the Middle East, along with the hot spot countries of China and India.
Supporting documents
Click links below to download and view individual files.